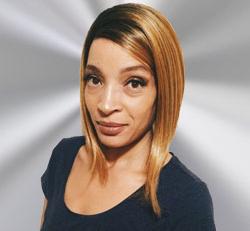 Ext: 1037

Timara
$2.99

Introduction:
Download Timara's Intro

Phone

Career / Work, Love / Relationship Expert, Intuitive, Clairvoyant, Pets/Lost Pets Communications, Medium, No Tools, Empath, Psychic

None

Friendly, Compassionate, Inspirational, Straightforward
Available Appointments
Select an available date and time on the calendar below to schedule your next reading!
Know more about Timara
For several years, Timara has been sharing her extraordinary gifts of Clairvoyance, Claircognizance, Clairsentience, Mediumship and Psychic Life Coach to deliver highly accurate insights into the most private and persistent needs of clients across the globe. With the use of no tools and a personable touch, Timara combines all her abilities to help give clarity on all matters, including relationships, business, personal and spiritual growth. Tamara uses her mediumship to connect with your loved ones, including pets, who have passed. From quick questions to messages from past loved ones, you will receive every powerful message that comes through! If Timara is unavailable please request call back!
Reviews
"Happy to have caught her online. One of my favorite go-to's for fast, accurate advice. Has always been on point at every job search. Thank you Tamara."
- Vg
"She is awesome and kind and honest"
- A
"Outstanding reading precise on point extremely helpful. I wish it was recorded. I will difinety check in periodically and remember this reading. Explained exactly what i was feeling."
- Anonymous
"I love talking to her. She is sooooooo on point accurate and gets straight to the point. She is who you would love to talk to and ask about any situation you have.Call her"
- SG
"Great reading, very insightful. AWESOME"
- Anonymous
"Called to confirm predictions from a few months ago. Tamara as always, right on point. She even picked up the name of a guy when I asked her about my love life. Everything she said reasonated. Thank you!"
- Vg
"She is The Bomb, on it Quick ..Straight to the point..Always Right when things unfold. Thanks"
- Jae
" Appreciate your insight today, Timara! "
- Michelle
"Timara tuned into my 50/50 energy about my present living situation and it is up to me to make my decision before spirit can give me what I choose. I am interested in the next couple of weeks to see if things will begin to take shape. She also noted a gift or talent I am not utilizing and picked up on last night's dream I had of my dear departed kittycat! That was a surprise!"
- Dolfina
"Thank you so much for our session. You honestly provide more details than I originally even requested. You were honest and direct but all was like it was coming from a friend. Will definitely refer you to others. Thanks again. "
- Ruth Ann
"Timara gives such specific details in her readings, and she stands by her predictions. I enjoy speaking to her and touching base."
- Vg
"Although it was hard to accept some of the messages coming in I have to thank you. You were correct regarding the outcome of my sister in laws situation. I'm sure the love life, which was hard for me to accept, must also be correct. Thank you for picking up on my small dog (I currently have him) and my gma. "
- Erika