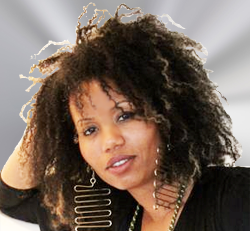 Ext: 1024

Ophelia
$3.99

$1.99

Phone - Chat

Career / Work, Love / Relationship Expert, Money / Finance, Intuitive, Clairvoyant, Remote Viewer, Numerology, No Tools, Dreams, Empath, Oracle Card Reader, Time lines, Psychic

Tarot cards, astrology, meditation, psychic insight

Friendly, Compassionate, Inspirational, Straightforward
Available Appointments
Select an available date and time on the calendar below to schedule your next reading!
Know more about Ophelia
Egyptian and Native-American roots attribute to her insight and love of mysticism. A gifted Psychic life coach, clairvoyant with a background in archaeology and past life regression has garnered a loyal clientele. Connecting with energies including past lives, dreams, spirit guides, to matters of the heart, her intuitive insight will provide accurate meaningful guidance and direction.
Reviews
"Ophelia read for me in 2020 and 2022. Out first reding was short and I ended up with another reading from another two Advisors, one of whom really stood out for me. Our second reading was longer and I left it open ended to hear what she was picking up on, with a few Q's of my own. Overall a lovely reader however her reading, indirectly, directed me back to the other Advisor lol. "
- Anon
"If you're looking for an advisor who reminds you to "dig deeper", look no further. Ophelia is absolutely phenomenal at helping you understand yourself on a soul level, through one's past life connections to people, places and things and it's honestly changing my life. Call her ASAP. "
-
"So sorry we got cut off! But I just wanted to say thank you so much for giving me a fresh and valid perspective on what we spoke about. You always create a safe and understanding space and I appreciate you and your spirit team. Most definitely coming back. 🙏🏽"
- Maya
"Thank you so much Ophelia. It's been such a tender time in my life, and your support has been incredible. If you're looking for a reader that will hold space for you, but still prioritizes compassionate truth above all else, Ophelia's the one. You definitely won't be disappointed. "
-
"I appreciate you so much "
- Maya
"Ophelia - you are so wise and compassionate, my readings are always excellent"
-
"Ophelia, your knowledge, advise and guidance is totally awesome - I have learned so much from my sessions. Thank you so much."
-
"thank you for giving me clarity in my situation. i really my reading"
-
"Amazing reader. Extremely compassionate, wise and giving of herself. As a fellow psychic, I found this reading quite helpful and comforting and will be consulting again soon. "
-
"Thank you Ophelia. You tuned in well with my situation. I highly recommend giving her a call!"
- Kim
"This lady here connected with me so well it made me feel so much better and gave me so much insight it made me feel powerful in my situation. She knew my situation and she gave me some good advice and I thank you for that."
-
"Our reading from last night left questions I so I will be back with you before February in regards to Doc and me It was like I felt you maybe held back a little info on me and him Lets give it another look in january"
- A
"Great...I will return"
- A
"Ophelia is a really empowering reader and psychic. Always on point. Thank you for everything. I really appreciate you."
- Nicole
"she was on point,she answered all poi questions well and with knowledge of the situation.and without hesitation, I will give her 2 thumbs up!!"
- veronica m.
"I am getting back to you next week got more to know on Doc and me Thank you so far Xx"
- Antoinette
"I think I found a keeper Thank you Ophelia "
- Antoinette
"I had a great first session with advisor Psychic Ophelia who gave me insight on the things I was unsure about and confirmation on other things. I will have to wait and see what will come to pass in a few months. Thank you for great advice!"
-
"GREAT READING! Ophelia truly has a very special gift. She is accurate, listens patiently, and delivers her messages promptly. Without question, she is not one to sugarcoat answers. Her integrity is beyond extraordinary. I'll be calling back soon☆ Ty!"
-
"Ophelia's dedication is unwavering. She's honest and straightforward. Her readings are amazing! She clearly has the ability to guide and provide you with comprehensive solutions. Her style is efficient! Thank you Ophelia for your supportive advice!"
- M
"Ophelia is an honest reader. She's the most patient reader I've encountered ever! Ophelia is accurate and extremely helpful. She gave time frames that coiside with my situation. Ty for taking the time to assist! Many Blessings!"
- M
"Ophelia is always on point. She gives me confirmations time after time. I'm so grateful for her. She is the truth. My favorite reader"
- SG
"Ophelia is simply amazing! I have been in contact with her for the last few years and she knew just what was going on with my journey in life. She has put my pain at ease with knowledge and allowing me to understand I could not thank this wonderful woman enough! Like I mentioned to you Ophelia ...you are always in my thoughts and prayers. I'm so very thankful I was led to you!!! I will be in touch very soon! Much love to you and thanks again for my reading -DC in Cali "
- -DC in Cali
"Excellent conversation provided a "calming" understanding relative to my spiritual gift and journey. Was a great reading, totally awesome!"
- Anonymous
"Thank you I will keep you updated"
- Hollie4468
"Thank you. will call back soon."
- hollie4468
"I felt she was honest in her views, however, her tone expressed some frustration with me when I questioned what she was saying... "
- Mandy
"Ophelia was able to connect with my emotional body and really spoke to me about my guides and angels that were affirmations of some of my previous spiritual work. Her use of various modalities provided insights that resonated throughout my energy field."
- Dolfina
"Ophelia helped calm my energy last night after experiencing an overwhelming situation. Thank you for the confirmation that this isn't my issue/problem and that I should stay out of it!"
- Vg
"Ophelia provided intimate details about my situation, which makes me feel very confident about her predictions."
- Vg
"This is my second time speaking with Ophelia and she is one of two of my favorites on this site. Very insightful and knows what's going on. Will definitely be calling her back."
-
"Thank you and Godspeed"
- Hollie4468
"Thank you once again."
- Hollie4468
"Thank you very much for your valuable insight and I will take the hard what you said"
- Hollie4468
"Ophelia is simply amazing!! She will add such insight to your life! You must talk to her!!"
- Tamika Coleman
"She is absolutely phenomenal. I have been speaking with her for over two years now and everything she has spoken has been on point and revealed. Thanks so much for your insight and wonderful guidance."
- SG
"Thank you for keeping me on the path and I will take your advice too heart. Godspeed."
- Hollie4468
"I truly enjoy talking with you and thank you once again for your awesome advice"
- Hollie4468
"Thank you I enjoy talking with you and looking forward to your prediction"
- Hollie4468
"Great talking with you Thanks for all the information and advice that was giving. I hope predictions come true in August. You gave me so much information very friendly and nice "
-
"Thank you very much for a true reading, will call back for future updates."
- hollie4468
"I really love talking to Ophelia. She is a straightshooter with incredible insight. Thank you for your help always. I really appreciate it. Give her a call. You won't be disappointed!"
- Nicole
"She was amazing! She touched on many aspects that i didn't even mention. I will definitely be back to speak with her and look forward to seeing how things transpire. "
- Laurie
"Wow, wow and wow again! I gave Ophelia our names and birthdays and she was non-stop with amazingly accurate and insightful information until the very end of our call. I look forward to staying in touch with her to get the best guidance for my life. I'm cleaning out my closet and can hardly wait to see how well following this advice will change my life for the better. Thanks, Ophelia from the bottom of my heart. "
-
"My favorite hands down she's the truth!!!"
- SG
"My favorite since day one... I have been speaking with her for a year now and everything she said HAPPENED. She is the truth and I will recommend anyone to her. She is straight forward. No bs. And she gives it to u real. 💯 percent best hands down."
- SG
"Ophelia is very wise and gave me penetrating/direct insights that were really helpful! Highly recommend her. She has a true gift."
-
"she is great, she is direct to the point, she answered your questions very quick, she dont waste your time and money. i love your reading."
- claire
"Nice lady, especially if you are looking for a psychology review of your body and soul. "
-
"She was awesome fast straight to the point didn't waste anytime easy to talk to she picked up on my situation immediately and was spot on with out me telling her any information she made a prediction for me about a new man coming in my Life and about another one coming back from the past she confirmed information that master psychics have told Me before she's the real deal deff recommended her I will Be calling you Again Ophelia with love Desire ;) "
- Desire
"Thanks so much Ophelia for bringing me back into the light! Your words, your advice I took note and plan on putting it into action! I look forward to connecting with you again! I couldn't have asked for better timing to connect with you! "
- Alex Roman
"That was a great reading today Ophelia, thanks so much! I appreciated your insights on my business and personal issues and it was also helpful to hear the karmic relevance regarding my family concerns. Great suggestions for work and I really enjoyed hearing about the 'surprises' coming for my business in the next couple of years! I'll look forward to keeping in touch as things unfold! Thanks again :-)"
- T.M.
"Ophelia was extremely helpful and I feel responded with 100% accuracy. She offered astological information which helped me understand the relationship further. "
- Joanne
"I did like reading because it's seen like she was answering a eight ball what to do"
- Nett
"I highly recommend Ophelia. She is incredibly insightful and intuitive. While she is very compassionate she also tells it like it is- no bs! I really appreciate my reading with her, she gave me so much useful information. She gave me alot of information into important future events and helped guide me on how to handle them. She also gave me timelines for such events. Ophelia is truly gifted and I give her five stars!"
- Renee
"She was amazing. Direct and to the point. First psychic who has ever given me real guidance with specifics and timelines. Thank you so much for unlocking my inner purpose."
- Kris
"Ophelia was great! I spoke with her about 2 months ago. I asked her about financial gain. She informed me that I would be starting a new job about 2 months from the day I spoke with her. I was uncertain about that because at the time I wasn't looking for a new job. She told me to start applying for jobs and I did. The same day I received an email back from a job offering $4 more than what I was making. I interviewed a week later and was offered that job and I have been on that job for 3 weeks no"
- Kendra
"Thank you so much Ophelia for your spiritual guidance. You helped me release my fears that were holding me back. I can now walk forward and KNOW everything will positive and okay. You are truly a blessing. "
- Ruth Ann
"I loved my reading I would recommend her service to anyone she helped me to clarify alot of things in my life and she was very straight forward "
-
"I had the pleasure of speaking with Ophelia and she was just terrific she also has a very soothing and sincere way of taking and she gave me great news about my future I like her very much and will ask for her when i call again,,,,I give this lady 5 stars"
- Desi
"Ophelia ones again you hit right on the spot u are really good whit your psychic powers "
- Christian z
"It was my first time whit her and she take my pain from my hart thanks Ophelia I hope u the best u are unique good bless you"
- Christian z
"I had a reading with Ophelia and I would totally recommend her! She is straight forward, trusts her instincts and is very intuitive. She blends the perfect mix of spirituality, intuition, common sense and knowledge. If you are looking for a reader that will be straight with you and has a positive reflection of what the universe has to offer, Ophelia would be a great fit! Thank you, Ophelia! "
- Sam
"Ophelia was awesome! I really enjoyed speaking with her, and would definitely speak with her again. She was spot on with what is currently going on in my life, and had very good things to say about my future."
- Sue
"Ophelia connected with me right away. She advised that I follow my instinct / intuition and go ahead with my own business. I am excited to start my new adventure. I will let you know how it goes. "
-